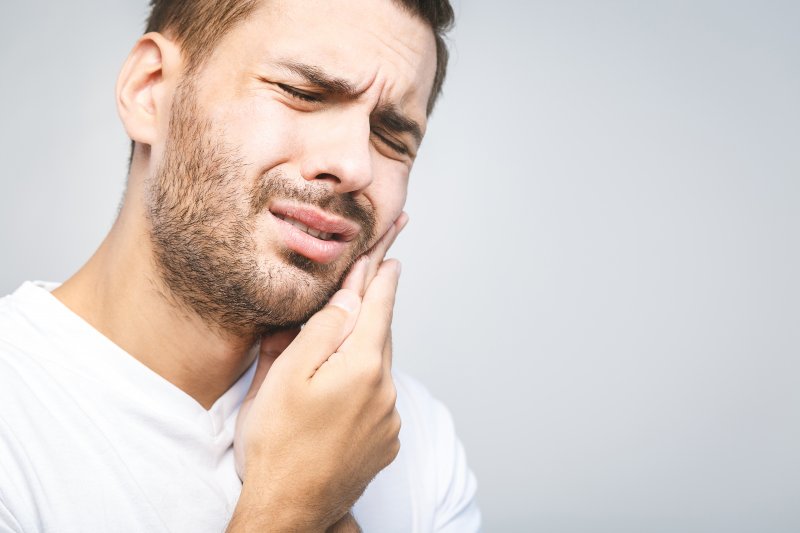 Toothaches may not seem like that big of a deal. They can happen for one reason or another and are quite common. However, they can turn serious if you don't get help from your emergency dentist in Muskegon right away. You may have an infected, or abscessed tooth. Even if you feel like you can brush it off and withstand the pain, you could be putting yourself at serious risk. Continue reading to learn more about this type of toothache in Muskegon and why you shouldn't leave an infected tooth untreated.
How Do Tooth Infections Develop?
Usually, tooth infections occur whenever harmful bacteria penetrate through the protective layer of the tooth. This can happen for a variety of different reasons. Bacteria can travel via a crack, chip, damaged restoration, and cavity. Once the bacteria make it to the layer of the tooth beneath the enamel, also known as the dentin, the nerves are exposed, and this is when you are likely to begin feeling pain and discomfort. When this infection isn't treated, the nerves inside the tooth will die, and the pain will subside. But this is just the beginning of your worries.
What Are the Symptoms of a Tooth Infection?
There are many different signs that could indicate that you have a tooth infection. Here are some of the most common:
Pain when you bite or chew
Exacerbated pain when laying down
Gum inflammation
Pain that spreads to your ear, jaw, or neck
Persistent bad breath
Intense sensitivity
Foul taste in your mouth
Loose tooth
Discoloration
Symptoms of a fever (sweating, chills, etc.)
Can a Tooth Infection Kill You?
Any infection can turn deadly if it progresses to the point where it cannot be stopped. Tooth infections are no exception. When harmful bacteria spread to the bloodstream, it can spread to other areas of the body, including your vital organs. This is when your infections could become life-threatening. Ultimately, you could end up dealing with heart disease, Ludwig's Angina, or another serious condition. Between the years of 2000 and 2008, more than 61,000 hospitalizations in the U.S. resulted from tooth infections. 66 of those patients ended up passing away.
Tooth infections are common, but they are still very serious. The good news is that when you maintain excellent oral hygiene and see your dentist for regular checkups, you can prevent infections from happening in the first place.
About the Author
Dr. Steven Rodriguez is an experienced dentist who has been practicing for over 30 years. He earned his dental doctorate from the University of Michigan and regularly pursues state-of-the-art training in numerous different specialties in the field, including endodontic (root canal) treatment. If you think you have a tooth infection, he would be happy to help you get some relief. For more information or to schedule an appointment, visit his website or call (231) 563-6878.