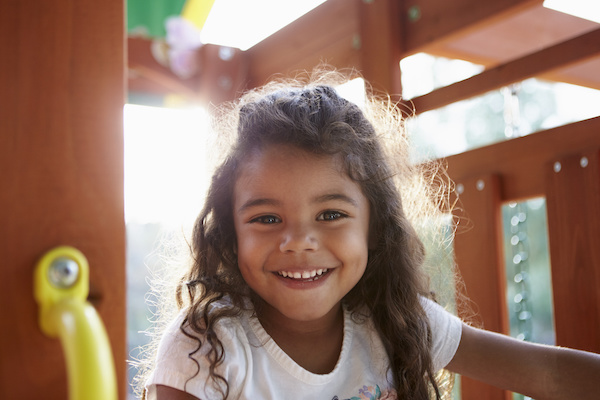 The new school year is upon us, and for many that means packing new backpacks full of fresh supplies like sharp pencils, blank paper and maybe a box of crayons or two. But while you are marking items off your back-to-school to-do list, don't forget about protecting your child's smile from an injury! Those little teeth are just as vulnerable this time of year – so keep reading to find out how to prevent a dental emergency, and what to do if you are confronted with one. 
Most Common Dental Emergencies for Kids
While adults are typically more prone to issues like a lost filling or crown or a severely infected tooth, kids are more likely to experience the following dental emergencies:
A broken, chipped, or knocked out tooth resulting from a sports injury
Broken or otherwise injured tooth after biting down on hard candy
Dental injuries caused by using their teeth as tools to open packages, crack nuts, etc.
A toothache resulting from a cavity that wasn't treated promptly
How to Prevent an Urgent Situation
While there is no way to completely guarantee your child will not experience a dental emergency, there are steps you can take to drastically decrease the likelihood of one occurring. These include:
Visiting the dentist twice annually, or as often as is recommended. These preventive visits are crucial for early intervention, which helps your child's dentist treat small problems before they become large issues.
Getting your little one fitted for a customized mouthguard if they play sports. Over-the-counter mouthguards do not provide enough protection against potential dental injuries during sports like football, basketball, and softball or tennis.
Monitoring your child's oral hygiene habits at home. Kids are typically physically able to brush their own teeth by the time they can tie their shoes, but they may not be motivated to do a thorough job until years later.
See a dentist right away if your child reports a toothache. These will not get better on their own – and because it takes a while for decay to reach nerves that are located in the center of the crown, by the time the tooth is causing discomfort, a more severe infection may not be far behind.
Set Your Child Up for Back-to-School Success
You still have time to schedule a checkup and cleaning at your child's dentist! Doing this will help them walk into their new school with full smile confidence – and allow you to breathe a sigh of relief knowing you have done everything you can to keep their growing teeth happy and healthy!
Meet the Dentist
Dr. Steven Rodriguez is the lead dentist at Healthy Smiles Dental Care. He is a graduate of the University of Michigan who is passionate about advancing in his career through continuing education opportunities. He is a trusted source of dental care for all members of the family, including children gearing up for the new school year! Visit Dr. Rodriguez's website to schedule an appointment, or contact Healthy Smiles Dental Care by phone at (231) 563-6878.