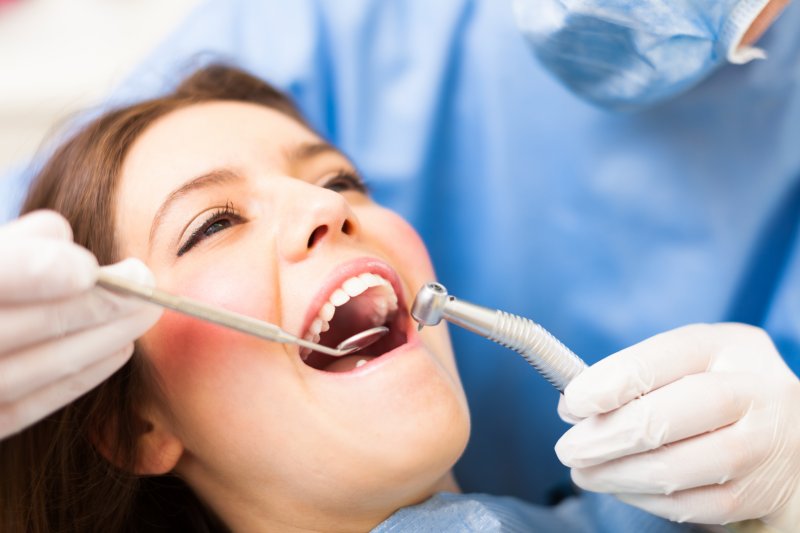 Everyone knows that bi-annual dental checkups are an essential part of maintaining good health, but do you understand why? It may surprise you to learn that your dentist does far more than clean your teeth. They perform several critical tasks to ensure your oral and bodily health are in optimal condition! Read along for ten things you may not realize is done at every routine visit.
Check Every Tooth
Your dentist carefully examines each and every tooth using a small mirror and a dental "explorer". They check for any health concerns or changes since your last visit, paying close attention to the strength of your enamel.
Remove Plaque and Tartar
After examining your teeth, your dentist will use special tools to remove any excess plaque and tartar. It helps eliminate harmful bacteria that can cause gum disease – you may even notice your smile looks brighter and cleaner!
Polish Your Teeth
During each checkup, your dentist takes some time to polish your teeth to perfection. It adds extra shine to your pearly whites and helps prevent plaque and tartar from accumulating.
Examine Your Gums
Your dentist will check your gums for signs of gum disease (i.e., bleeding and swelling). They will also measure the pockets between your teeth and gums, as large pockets can indicate unhealthy gums.
Bite Evaluation
Not sure what a "bite" is? It's the way your teeth fit together when you close your upper and lower jaw. Evaluating your bite allows your dentist to spot any changes in alignment. Depending on their movement, orthodontic work may be needed to correct your bite.
Salivary Gland Inspection
Saliva is more than just spit – it plays a crucial role in maintaining good oral health! It's a natural cleansing agent that protects your mouth from bacteria. That's why your dentist needs to inspect the salivary glands and ensure they're producing a sufficient amount of saliva. Otherwise, you're more prone to bad breath, cavities, and infection.
Tongue Evaluation
The tongue can reveal a lot about your oral and overall health. Your dentist will evaluate its color and texture to ensure there are no signs of concern.
Look at Your Tonsils
Like the tongue, the tonsils can also tell a lot about any concerning health problems present in your body. Your dentist will take a close look at your tonsils and throat for signs of infection or swelling.
Check Your Temporomandibular Joint
Your temporomandibular joint, or TMJ, connects the jawbone and the jaw. Your dentist will check it to ensure it's moving freely without clicking, catching, or grinding.
Oral Cancer Screening
An oral cancer screening is one of the most critical yet overlooked steps in your appointment. Oral cancer is an aggressive disease that's difficult to treat in the late stages, which is why early detection is vital. Your lips, head, neck, and mouth tissues are carefully checked for any visible signs of infection. A screening is performed at every routine visit to catch symptoms before the disease progresses and becomes life-threatening.
Your regular dental checkups are much more thorough than you may have realized. By making sure that every part of your mouth is healthy and clean, your smile and body can reap the benefits!
About the Practice
Our experienced and dedicated team at Healthy Smiles Dental Care provides the best quality of treatment for all our patients, no matter how old or young they are. From dental checkups to dental implant consultations to root canal therapy, we offer services the entire family can benefit from – all under one roof! Visit our website or call (231) 563-6878 to schedule a bi-annual checkup for you or a loved one.